Everyone has a different genre of movie preferences. However, I think we can all agree that comedies are a genre that everyone can enjoy. I mean, who doesn't love to laugh? It makes us feel good by releasing endorphins and dopamines to our brain which make us happy and relaxed. Comedy genre movies are the perfect thing to put on after a long, hard and hectic day at work. It allows you to unwind and immerse in silly things that you can't help but laugh at and before you know it, you've forgotten about your day! We all need to switch off from our day to day life sometimes. Of course, it's important to pick the right comedy movie though. Read on to find to see our favourites…
Superbad (2007)

This movie has become an absolute classic. And with characters such as Jonah Hill, Micheal Cera and Seth Rogen we can totally see why. The movie's plot follows two inseparable best friends and the nerdy friend that they've adopted into their friendship group. They are desperate to start their sex lives before college and prepared to go to some extreme measures to do so. They are on a mission to score enough alcohol for a party but unfortunately, their quest leaves them in a lot of trouble along the way.
Bridesmaids (2011)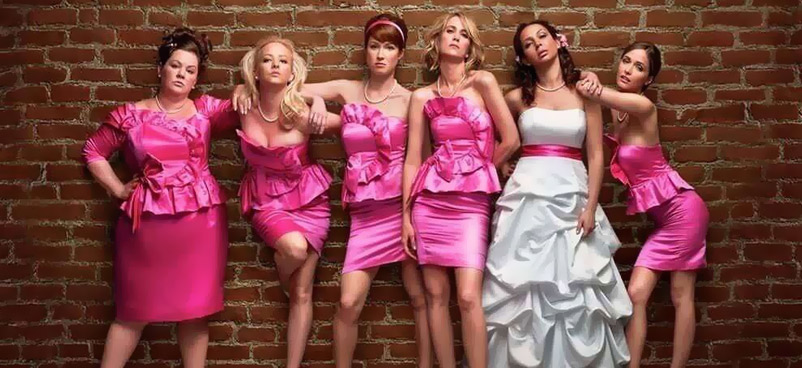 This is one you're going to want to watch with your girlfriends (not to say men don't love it too!). It follows the story of a bride-to-be, Lilian, and all of the terrors and joys of planning a wedding alongside her bridesmaids. The plot actually focuses on the brides best friend, Annie, who is asked to be her maid of honour and follows a series of misfortunes. She gets into some serious competition with Lilian's new wealthy friend as they fight for her affection and approval. There are some serious belly laughing scenes!
The Is The End (2013)

This film has some of the best comedy actors in the game and some special celebrity appearances too. Such as Seth Rogen, James Franco, Jay Baruchel, Danny McBride, Emma Watson, Rihanna, Channing Tatum, Micheal Cera, Craig Robinson and so many more. Los Angeles really is a portal of hell in this movie. The movie centres around a huge house party when suddenly an apocalypse erupts. Those in attendance are trapped in the home with short supplies as comical carnage unfolds.
Booksmart (2019)

This film is all about best friends Amy and Molly and their journey to being accepted. They are outcasted by their peers for being too into books and not into 'normal teenage stuff' aka partying. The film follows the story of the dorky duo and their discovery of partying as they leave their hardcore studying behind them. They want to prove to the world that you can be smart and fun. They also have some serious realisations and mindset changes too when they find out their peers who they labelled as "irresponsible" get into the same college. Maybe you can have the best of both worlds? It's fast, funny and feminist. There is nothing not to love.