1. The Vow (2012)
This film focuses on two main characters Paige (Rachel McAdams) and Leo (Channing Tatum). They are deep in love and recently married. After a fatal car crash, Paige is left with severe memory loss. She is unable to remember the past 5 years of her life. And has no recollection of who her husband Leo is, in her mind she is still married to her ex-husband. Leo, left heartbroken and confused as time passes and her memory doesn't improve, becomes determined to make her fall in love with him all over again. Despite all the obstacles they face, he never gives up trying to save what they had.
2. The Fault in Our Stars (2014)
Get your tissues out, this film features a magical but heartbreaking story between two teenagers, Hazel Grace Lancaster (Shailene Woodley) and Gus Waters (Ansel Elgort). They attend a cancer support group after being diagonised, which is where they meet each other. Gus is fortunately given the all clear eventually but Hazels cancer continues to develop. They both share a strong connection through their experiences, similar interests and battle with cancer. They create an unbreakable bond and share a forever in a number of days. It takes you on a rollercoaster of emotions through the ups and downs they share. Expect to laugh and cry a lot!
3. Call Me By Your Name (2017)
This film shares the beautiful story of a moving first love between two teenage boys. We watch as a summer romance blossoms between Elio Perlman (Timothée Chalamet) and Oliver (Armie Hammer) in northern Italy. But as the boys spend more and more time together, they realise it is much deeper than that. At first, the two boys seemingly have many differences at surface level and are not happy about spending 6 long weeks of summer together. But depsite the differences at surface level, beneath it they realise they have much more in common than ever expected. The chemistry is magical.
4. Me Before You (2016)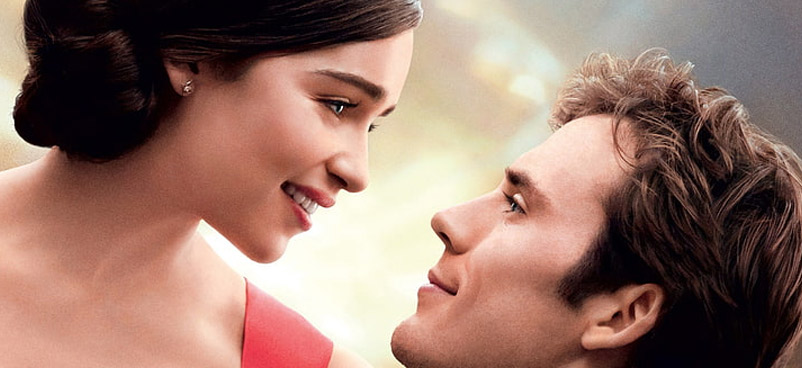 Louisa Clark (Emilia Clarke) is desperate to find a job but after failing at many she is slowly running out of options. A new job offer pops up to care for and become a companion for a disable man William Traynor (Sam Claflin). Despite no experience, she accepts it willingly and moves to the countryside to start immediately. She finds it very difficult to form a relationship with Will at first and is worried that he dislikes her. But in fact, he is cynical about pretty much everything in life since the tragic accident that left him paralyzed. His view on life starts to change as Louisa shows him that life is worth living. After spending so much time together they develop an unbreakable bond and fall in love. And both of their lives are changed forever.  
5. The Last Song (2010)
Ronnie Miller (Miley Cyrus) and younger brother Jonah (Bobby Coleman) are sent to live with their dad for the summer after their parents' divorce. Ronnie is a talented pianist and gets a once in a lifetime offer to attend Julliard music school. But she has become rebellious after the divorce and refuses. She is extremely unhappy to spend the summer in a beach town away from her friends. She is in constant arguments with her mum and dad. But this soon changes after she begins to fall in love with a boy from the town. It shares the journey of her falling in love with music again and rekindling her relationship with her father after a new perspective and understanding is found.