1. Dolittle (2020)
Doctor Dolittle is an eccentric physician who can speak with animals. Yes, that's right, he can communicate with any animal on the planet. From monkeys to tigers, to giraffes to whales. This film is about his adventure to seek a cure for a life-threatening disease that the Queen has been diagnosed with. He embarks on a journey to find a special healing tree that might be the only solution for her cure. He sets sail to the remote island where the Eden Tree can be found with his animal friends. Each animal has something different to offer in his quest. They are working against the clock and haven't got much time to save the Queen.
2. Jumanji (2019)
This film presents great action and adventure with a hint of comedy. There has been a total of 3 Jumanji films releases – Jumani (1995), Jumanji: Welcome to the Jungle (2017) and Jumanji: The Next Level is the final addition to the series. Like the previous films, it centres around the dangerous supernatural board game Jumanji, but in this modern adaptation, Jumanji is now a video game. Four high school students get stuck in the Jumanji game and the only way to escape is to survive all the life-threatening scenarios that come their way. It gives real-life lessons about the power of friendship, determination, bravery and empathy.
3. Max (2015)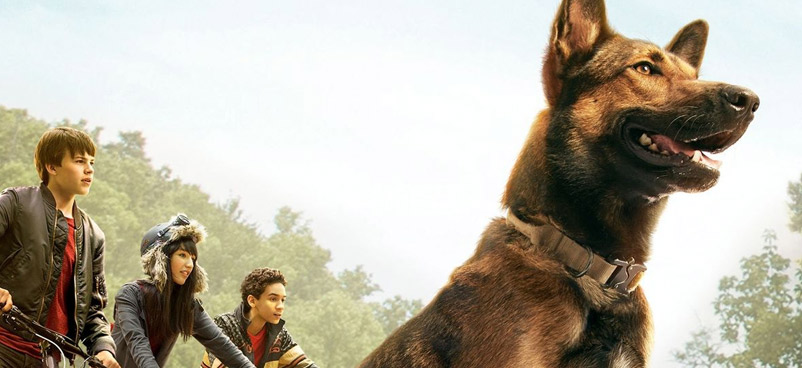 This film revolves around the heartwarming and unbreakable bond between Kyle and his trained military dog. It shows that a dog truly is a mans best friend. It tells the story of a loyal dog companion having to adapt to life after losing his best friend in an Afghanistan war zone. Justin, Kyles younger brother, has always been filled with jealously and remorse towards his older brother. He envies the attention he gets from his parents who are extremely proud. But it turns out that Justin is the only human that can control Max, who is still struggling to cope after the death. Will Justin step up and make his brother proud?
4. Mr. Popper's Penguins (2011)
This film tells the amusing story of a Tom Popper (Jim Carrey) dealing with a very unexpected delivery from his deceased father… a box full of penguins. It's based on the award-winning children's book Mr Popper's Penguins written by Richard Atwater and Florence Atwater and released in 1988. The antics are very predictable and silly but hilarious nonetheless. It follows the countless unsuccessful attempts to hand them over to Central Park Zoo. But his youngest son catches glimpse of them in the apartment, believes they are a birthday present for him and falls in love. Popper can bear to break his son's heart and also starts to enjoy having the penguins around. Almost like they are a part of the family.
5. Madagascar (2005)
These animals have been captured and are now living their best lives in Central Park Zoo, being pampered and feed. The main animal characters consist of a lemur (King Julien), a giraffe (Melman), a lion (Alex), a hippo (Gloria), Zebra (Marty), a chipmunk (Mort) and four Penguins (Skipper, Kowalski, Rico and Private). And of course many other animal friends! Life is going perfectly for them all until curiosity gets the better of them. They want a night out on the town. The plan is to get back by morning so no one ever notices. But needless to say, zoo animals out on the town doesn't go unnoticed.